News provided:
‍
April 6, 2023, 10:26 AM EDT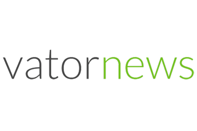 Lokavant is a company looking to fix the fragmentation problem in clinical trials, which has been caused by the number of trials nearly quadrupling since 2010, leading to far more data being generated. It does this by aggregating and integrating real-time data from disparate trial data sources and using it to provide advanced analytics, allowing teams to plan and manage their studies and surface insights.
The company was incubated by Roivant Sciences in 2020, and piloted with numerous Roivant biotech "Vants" as customers, but now it has decided to go out on its own, announcing on Tuesday that it has formally spun-off from its parent company. This news comes only a few months after Lokavant raised a $21 million round of funding.
"Lokavant's founding team initially worked within Roivant Health, and directly experienced the challenges of global clinical trials from the perspective of a pharmaceutical sponsor, working with multiple vendors and data sources," Rohit Nambisan, CEO and co-founder of Lokavant, told VatorNews.
"This experience endowed the team with a deep knowledge of the problem, and the opportunity to iterate on and validate the solution on real studies, a rare opportunity for a novel technology company focused on clinical research. From this validation, the company was able to confirm the value of the solution and generate actual ROI, supporting claims on how the technology creates value for sponsors and CROs."
The New York City-based Lokavant works with pharma R&D sponsors and CROs running late phase global clinical trials, providing them with flexible data unification, so they can ingest, standardize, and aggregate data wherever it sits in real time. The company also provides deep data analytics using active and historic trial data, including site data and investigator data.
Applications for Lokavant include milestone tracking, risk detection, study planning, enrollment forecasting, and medical monitoring.
In 2020, the company entered its first multi-year enterprise license agreement with Parexel; on Tuesday it revealed that, since its founding, it has increased its customer base of sponsors and CROs by 3x year-over-year, though the company does not disclose how many customers it has currently, though it did say that, through the use of its data asset of over 2,000 trials, its customers have seen a 70x improvement in enrollment forecast accuracy, over $1 million in cost savings from patient retention, and six months' time savings from detecting site noncompliance issues, on a per trial basis....