News provided:
‍
April 10, 2023, 5:43 PM EDT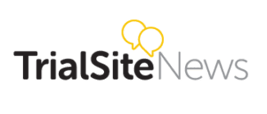 Recently Rohit Nambisan the CEO of New York City-based Lokavant connected with TrialSite's founder Daniel O'Connor for a review of the startup's origins, emerging value proposition and directions. The net takeaway is promising.
Positioned as an AI-powered integrated clinical intelligence company offering cloud-based syndicated clinical trial performance data to improve clinical trial execution, Lokavant introduces a next generation data -driven analytics platform that's evolved from a rich accumulation of trial and site conduct data—powerful real-world insights that typically are incredibly difficult to access.

Background
TrialSite's O'Connor asked Nambisan how he ended up at this important startup. As it turns out Nambisan first earned neuroscience degrees both at the BA (UC Berkeley) and MA (Boston University) levels before going on to earn his MS in Management from Engineering at MIT.
Rohit spent a handful of years in academic medicine before turning his attention to the challenges of industry—he joined Novartis for about five years where we were part of an innovative unit focusing on molecular diagnostics. Accumulating powerful expertise and domain intelligence, Rohit joined a series of startup and commercial vendors focusing on health informatics of various targets before joining Roivant Sciences as Head of Digital Product in 2018.
This turned out to be a life changing move. The neuroscientist and tech entrepreneur joined a talented group developing an intelligent, integrated, agnostic integration framework to drive clinical trials efficiency, from site performance to intelligence involving the entire clinical trials lifecycle.
The open intelligent system leveraging machine learning showed so much promise as a stand-alone technology offering for the industry that Roivant Sciences decided to spin off the entire venture in 2020 with Nambisan at the helm.
Core Intellectual Property
Importantly, while developing the Lokavant platform at Roivant Sciences the group accumulated a trove of clinical trials conducting data across a range of therapeutic areas from oncology and central nervous system to cardiovascular and rare diseases. The team was able to amass site conduct data across a range of disease areas where the magnitude of R&D investment from industry is disproportionately low relative to societal medical needs. Designing an open, integrated and flexible AI-enabled system, the brilliant model offers a syndication of deep trial site intelligence across numerous topics from trial site conduct to performance by therapeutic area, geography, clinical phase and the like.
The Company
With the tagline "Making Clinical Trials Smarter" the company positions its solution as "the Clinical Trial Intelligence Platform" connecting mission critical clinical trials infrastructure between multiple data systems and, importantly, vendors such as contract research organizations to help enable optimized study planning and oversight.
Importantly Nambisan points to numerous instances where data platforms in the industry "disenfranchise the small to mid-sized biotech/pharma sponsor of clinical trials.
The company founder told TrialSite's O'Connor "our technology syndicates mission-critical trial sites conduct data, by therapeutic area, phase of study, location and numerous other data." Typically, this mission-critical data is locked up in proprietary silos, either in large pharma companies, in rigid proprietary CRO systems or even data of questionable quality from third party data providers. Often the small to mid-sized biotech clinical sponsor has little to no access to expensive difficult to access historical clinical trial performance metrics.
TrialSite's O'Connor emphasized the team at Lokavant can truly disrupt the clinical trials data business given their embrace of an open, shared collective model empowering subscribers to benefit from this treasure trove of site and study conduct data."
O'Connor continued "we are all about research transparency at TrialSite and this is the exact model that Lokavant has embraced for clinical trials data across the small to mid-sized biotech market. We see numerous use cases for this model—and encourage clinical trials sponsors to evaluate this approach." ...